Oct. 10, 2012
Big Girl Dreams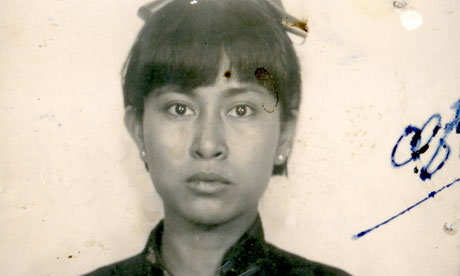 I'm onto something big, huge, a gigantic life secret. It started with my husband getting laid off.
That's right. We're both unemployed, which might make you go awww except you've read this and this and this where I woe-is-me-ed over the fact that I wanted to travel from Bangkok to Bombay but how? We had jobs, bona fide careers, and a house that we should buy and babies that we should make. We were in our thirties and having twenty-something dreams. Woe. Is. Us.
So instead of giving me sympathy for our jobless plight, instead you're thinking, Time to get going, sister! And you're right. It took me a teensy bit of time to come to that answer, but you're right!
I'd been carrying a business card around in my purse for a year or so for a non-profit called The Tiziano Project. They send journalists into war-torn and politically unstable countries to train young people how to be street journalists and then provide them with the equipment to create their own stories. VERY cool work. VERY much the kind of work that makes me swoon. Guess what? I'm now a volunteer for The Tiziano Project. And guess what? In person, they're even more amazing people than what I had imagined.
My husband and I applied to the Burma Volunteer Program, the Burmese Refugee Project, and ExPPACT this week. They're all organization helping Burmese refugees along the Thailand/Myanmar border. I think we're going to go. I think we can. I think we can. We're trying.
Secret Fifty-Six, Revealed. All you have to do is try. I was so scared before. I didn't know how to contact places in Thailand and tell them I wanted to leave my job. I thought I had to have all stars aligned before I could hop on one. Not so.
All you have to do is try just a little, and I cross my heart that the answers start coming. The more I tell people that I want to teach Burmese students how to tell their stories through writing, filmmaking, and social media, the more everyone in my universe is moving all of their planets so that my stars align. It's phenomenal. It's a blessing, and I think we all have it. We're just too scared to try it out.
Don't be frightened! Whatever you want to do, tell people. It's terrifying and yet I see a life unfolding for my husband and I that includes more possibilities than we could have ever imagined for ourselves. We could be traveling from Bangkok to Bombay beginning in February. It could happen that fast, when previously it seemed nearly impossible.
We are laughing more. We are loving more. We are learning to trust each other in new ways, again.
So try, try, try telling someone today what your biggest dream is. All you have to do is say it and then say it again and then watch it grow. I promise.
(Source: thenational.ae)